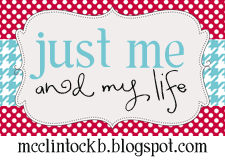 Top Five songs

This was a tough one, I love music. I've never really been into 'top 40' type music, even in high school, so don't look for any boy bands or J-Lo. I miss having the time to listen to music like I used to. The CD from VBS
doesn't
count as me listening to music, as far as I'm concerned.
Here's a few...
Lovely Day - Bill Withers
I have always loved this song.
A Little Less Conversation - Elvis Presley
This is not my favorite version of this song, but this video was to good to pass up.
Some things to look for:
1) The hokey computer thing. I guess they figured that's what the future would look like.
2) Girl in pink dancing like Elaine from Seinfeld.
3) Redheaded man,in a silky brown vest, breaking out his white man's overbite and best limbo moves.
4) An old guy making out with a young blonde (eewww :p )
5) A groovy dude in a silky blue shirt, jeweled medallion, and a black shawl. Yes, a shawl.
6) Oh, yeah, the middle aged playboy bunny.
Come To Jesus - Mindy Smith
I like lots of Mindy Smith songs, but I had to pick one. Download "True Love of Mine" right now.
Least Complicated - Indigo Girls

I love a good harmony with acoustic guitar. I saw the Indigo Girls open for REM when I was in 8th grade, and I was more impressed with them than REM.(I will not reveal what year that was...)
There are a couple other of their songs I thought about listing, but the videos just showed them as lesbians in mom jeans. So, I went with the one where they are mostly in the dark - it wasn't as distracting.



Spotlight - Mutemath

I never get tired of this song for some reason. It makes me pick up the pace on the treadmill.
I had to add a sixth one.
Jack Johnson.

Other favorites
:
Glenn Phillips
All American Rejects
Nickel creek
The Sundays
Barenaked Ladies
Muse
The Doors ( my kids love The Doors too!)
Better Than Ezra
LittlebitsDesigns.com